No cash please, we're Swedish 🇸🇪
By Paul Coleman
'Money Money Money' chorused Abba, one of Sweden's most successful exports.
The quartet's 1976 hit replays in my jukebox brain – especially after visiting the Abba Museum.
But a war against cash seems a dim and very distant prospect in Stockholm, the city of meatballs and mooseburgers. People in this tranquil place seem at peace.
They stroll towards an 18th Century windmill through the flower-strewn and sun-drenched gardens of Waldemarsudde. They admire Prince Eugene's elegant waterfront mansion that dominates a craggy yet verdant headland on the oasis island of Djurgården.
Crisis or war
Yet the Swedish government is sending a pamphlet, If Crisis or War Comes, to its 4.8 million households. They want Sweden's 10 million people to be prepared for the worst – such as 'serious accidents, extreme weather and IT attacks, to military conflicts'.
The government doesn't trust Putin's Russia – and has reintroduced military service for 4,000 18-year-olds a year. Sweden now permanently stations troops on its Baltic Sea island of Gotland.
The pamphlet asks 'what would you do if your everyday life was turned upside down?' If, for instance, the shops run out of food, or, heaven forbid, 'payment cards and cash machines do not work'.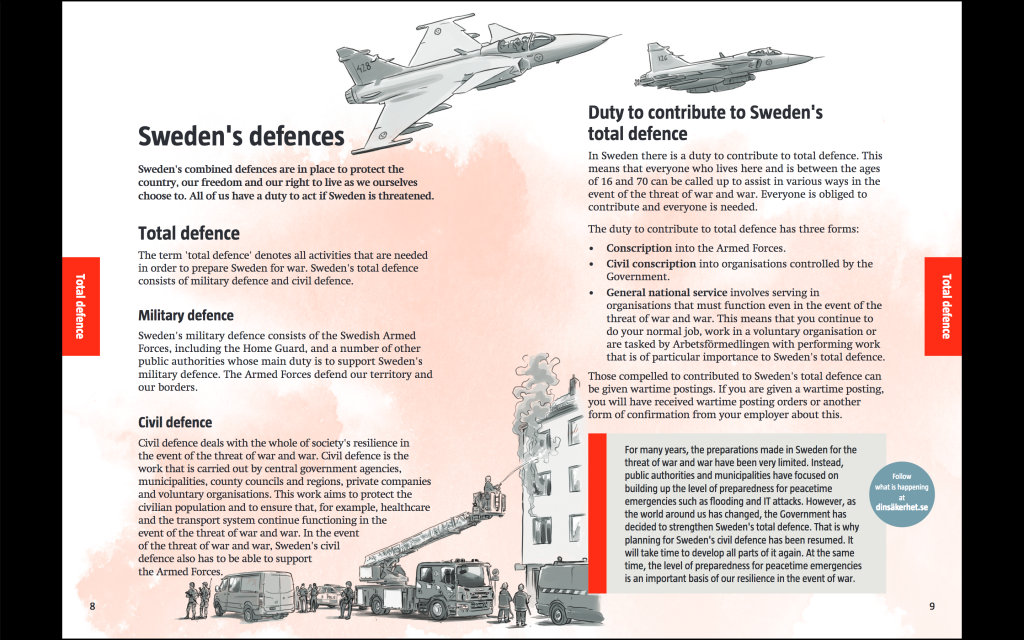 War on cash
Leaving Russophobia aside, Sweden has already declared war on cash. The Abba Museum doesn't want my SEK (Krona) notes and coins. Card payments are the only 'Money Money Money' that Abba's Agnetha, Bjorn, Benny and Anni-Frid will accept. Neither can I pay with SEK cash in the Irish-themed restaurant at Stockholm Arlanda Airport.
Sweden seems hell-bent on becoming the world's first cashless society. Some experts say Sweden could jettison paper and metal money within a decade.
Two thirds of consumers say they can do without cash and most use cards to make payments under 100 SEK (£8.54, €9.74). Cash is used to make only 13% of all payments.
Control
Why? Cards are more convenient.
Swedes are also told a cashless economy reduces the risk of tax evasion, forgery and predatory street crime. Cash is the mother of violence, apparently, not fear.
However, the lack of cash has also pressed the Riksbank to ponder the creation of a crypto-currency. Sweden's central bank believes it can control the supply of such an e-Krona just as it controls the supply of banknotes and coins.
But what happens to such an e-Krona when there is a 'situation of financial unease', as the Riksbank says, meaning a banking crisis? 'There is a risk that there would be no rapidly available freestanding alternative such as cash is at present,' admits the bank.
In that instance, it'd be back to the mint and the printing press – as the sirens wail.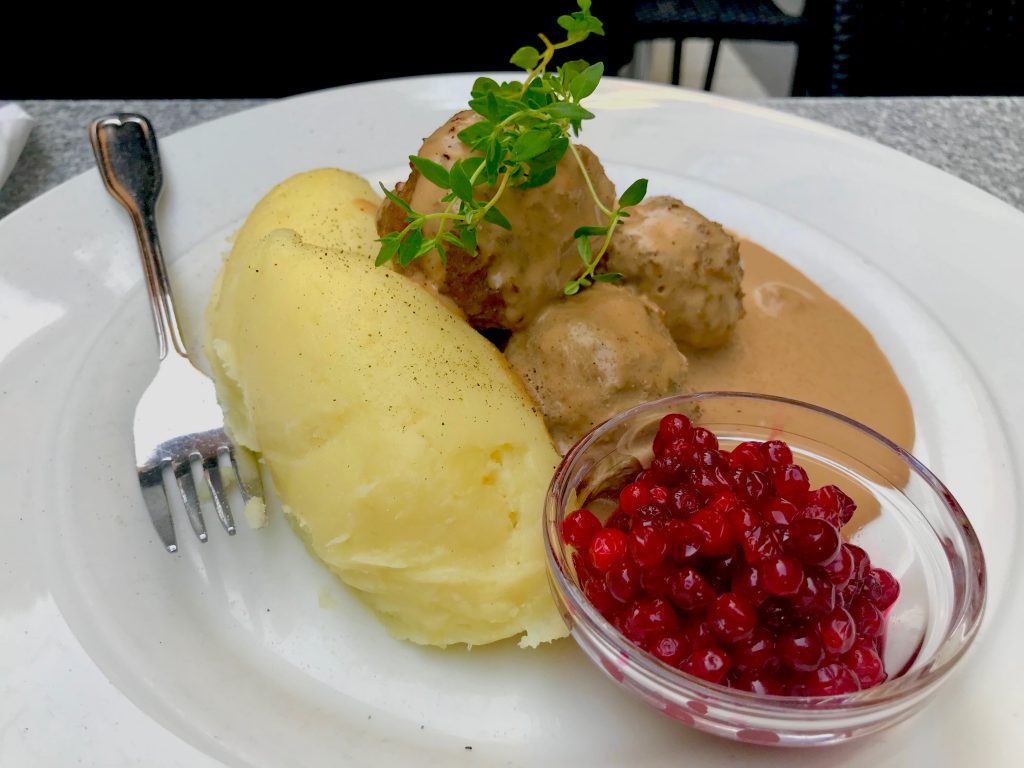 Ambition
Could London follow Stockholm and try to become a cashless city? A big part of daily London life operates as cashless. London's 3.75 million daily tube users have used Oyster 'top-up' cards since 2003. Bus drivers have not accepted cash for several years.
Transport for London bosses even reportedly harbour an ambition to phase out Oyster card payments in order to close ticket offices, 'top-up' machines and further cut staff costs.
Tube users are plagued by repeated announcements: 'Why not use your contactless bank card today? Never top again, and it's the same fare as Oyster.'
Not every Londoner believes that last bit. So, many passengers cling to their Oysters whilst others blithely touch in and out with their bank cards and smart phones.
Furthermore, trust in banks remains persistently low since the credit crunch and the banking and financial meltdown of 2007-09, aggravated by banking system failures, such as TSB's online failure of late Spring 2018.
Some also fret that banks might use electronically collated travel information to target them with station adverts for financial products.
Abba need

Wider still, not every Londoner on lower incomes has access to debit cards, overdrafts and credit.
Cash might no longer be convenient but people still need money – and Abba too.* 
World War III, though, we can all do without. Tack.

* Abba have announced they will be producing new songs.
© London Intelligence 2018