Charity chief speaks out about the "unbearable" plight of London's 88,000 homeless children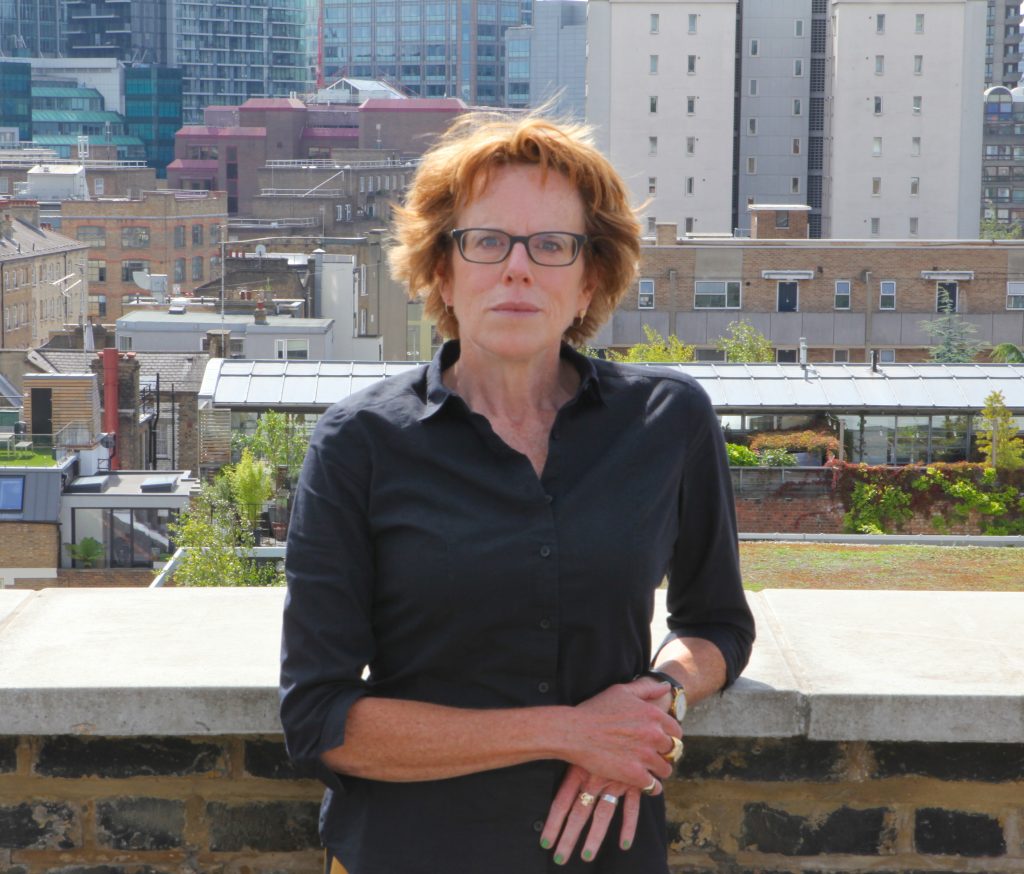 *
By Paul Coleman
"Unbearable." That's how Polly Neate, the chief executive of Shelter, the housing and homelessness charity, describes the plight of more than 88,000 homeless children living in temporary accommodation across London.
"Life in temporary accommodation is hugely destabilising for children and can weigh heavily on their development at school, as well their physical and mental health," says Neate (above photo).
The latest government figures show that 88,080 children were living in temporary accommodation at the end of March 2019* – almost enough children to fill Wembley Stadium.**
"It's unbearable to think that thousands of children living in London are growing up without a stable or decent place to call home, but that's the stark reality of the housing emergency," says Neate, responding to questions from London Intelligence.
"Sky-high private rents, housing benefit cuts and a chronic lack of social homes are really taking their toll, pushing many families – including those in work – into homelessness."
*
Disrupting
London Intelligence has also highlighted how councils have also placed a London-wide total of 6,530 families with children in 'temporary' accommodation in local authority or housing association stock.*** A large proportion of such families are placed in council estate homes that are earmarked for demolition and subsequent 'regeneration'.
Those families are unlikely to able to return to those estates once they are redeveloped nor are they likely to be able to afford any new homes that are built. Children in these families therefore face the prospect of being compelled to move out of their familiar neighbourhoods, boroughs and even out of London altogether, disrupting their school lives and friendships.
"It's vital that homeless families are accommodated as close to their local community as possible to minimise the disruption, and that where they're living is suitable and has enough room for children to sleep, play safely and do their homework," says Neate.
Stops short
London Intelligence asked Shelter how the charity views those local authorities that 'temporarily' place homeless children and their families in council homes being readied for demolition and redevelopment with private market sale homes.
Neate, a renowned campaigner against domestic violence, stops short of outright criticism of local authorities engaged in this practice. "We're well aware at Shelter that councils are wedged between a rock and a hard place, dealing with growing homelessness crisis while struggling to find families safe and affordable places to live," says Neate.
"We urgently need more stable social homes…at least 90,000 social homes a year over the next Parliament."
*
Notes for readers
*Source: Households in temporary accommodation at end of quarter by local authority, England, January to March 2019, Ministry of Housing, Communities & Local Government.
** Wembley Stadium has an official seating capacity of 90,000.
*** These are homeless households in temporary accommodation arranged by their local authorities pending enquiries or after being accepted as homeless under the 1996 Housing Act and as amended by the Homelessness Reduction Act 2018.
Polly Neate started as Shelter chief executive in August 2017 after four years heading Women's Aid where she campaigned for new laws against domestic abuse and for more refuges for survivors and their children.
*
© Paul Coleman, London Intelligence, 2019