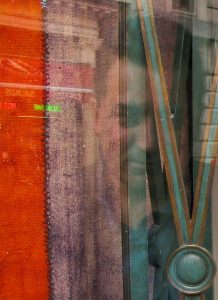 *
London Intelligence is researched and written by Paul Coleman (above), a writer, journalist and Londoner.
Since 2009, London Intelligence's investigative journalism and analysis has focused on the challenges faced by Londoners and their communities as the city's political economy constantly changes. London Intelligence's website, blog and social media platforms specialise in housing, regeneration and infrastructure – and their impacts on Londoners.
Currently, Paul is researching and writing about the impact of international capital flows on London's property market and working class communities. Paul Coleman's London Intelligence, the blog begun in 2009, also reveals lesser known aspects of the city's people and places.
Paul also writes for specialist publications, such as 24 Housing, Rail, and Regeneration & Renewal. Previously, he has worked on documentaries for BBC TV and Channel 4.
He also co-edited The Runnymede Bulletin, the monthly magazine of the Runnymede Trust think-tank, and King's Cross-Brunswick Community News, a monthly newspaper serving local people living in the neighbourhoods of King's Cross, Somers Town, Brunswick and Holborn.
Paul began his journalism career at the Caribbean Times, a weekly newspaper serving Britain's black communities.
(London Intelligence always retains copyright in its own work, save by specific prior written agreement).
© London Intelligence 2018.
*