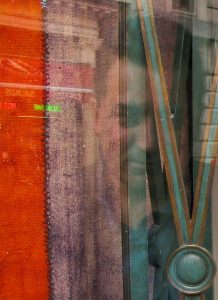 London Intelligence is researched and written by Paul Coleman (above), a writer, journalist and Londoner.
Paul's investigative journalism focuses on the challenges faced by Londoners and their communities as London's political economy constantly changes. He specialises in housing, regeneration and infrastructure – and their impacts on Londoners.
Currently, he is researching and writing about the impact of international capital flows on London's property market and working class communities. Paul Coleman's London, a blog begun in 2009, reveals lesser known aspects of the city's people and places.
Paul also writes for specialist publications, such as 24 Housing, Rail, and Regeneration & Renewal. Previously, he has worked on documentaries for BBC TV and Channel 4.
He also co-edited The Runnymede Bulletin, the monthly magazine of the Runnymede Trust think-tank, and King's Cross-Brunswick Community News, a monthly newspaper serving local people living in the neighbourhoods of King's Cross, Somers Town, Brunswick and Holborn.
Paul began his journalism career at the Caribbean Times, a weekly newspaper serving Britain's black communities.