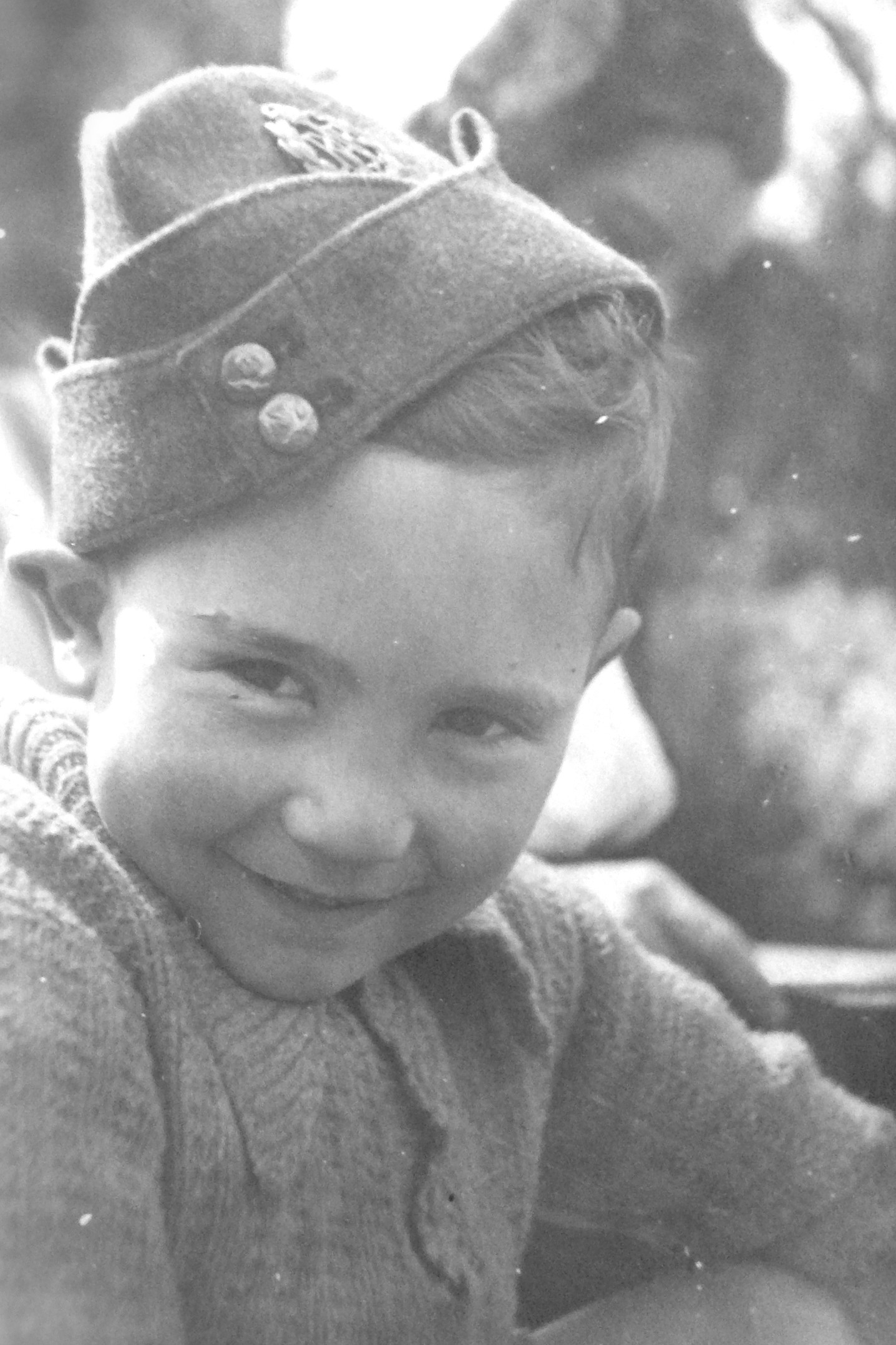 "Me and Mum hid under the dining room table…listening to the dreaded Doodlebug, droning over East Barnet. 
"Suddenly, the flying bomb's engine cut out. We held our breath in shocked silence for a few seconds. The bomb must've fallen out of the sky and hit the ground nearby. Suddenly, a booming explosion shuddered the air and shook the house. Windowpanes cracked.
"We heard voices. Screams and shouts. I raced out from under the table.
Mum screeched. 'Johnny, stay here with me! It's too dangerous.' But I'd leapt out of the house like a spring gazelle. I scurried through the front gate and scrambled onto my little bike. I pedalled furiously down the hill towards the park where a smoke cloud plumed upwards.
I could hear Mum shouting, 'Johnny, you little skinny-gal lee.  Come back right now!'
"Two days earlier, I'd sat with Dad, Mum and my friend Tommy on a wooden bench in the Big Top circus tent in the middle of the park. Hundreds of people were enjoying the clowns and trapeze artists – except my Dad.
'If a bomb drops now, we'll be killed,' said Dad. 'A circus in wartime is a barmy idea.'
"Dad was right but – luckily – two days wrong. The Doodlebug flying bomb had cut out over the park and crash-landed right where the circus Big Top had stood. The explosion had punched a massive hole in the ground. Red-hot shards of shrapnel smouldered inside the hot crater.
'This bit's mine,' I shouted, shoving Tommy aside as I poked and pinched at a hot, smoking gnarled fragment of metal. "I don't remember if anyone was killed. Some of Hitler's other flying bombs had landed in our neighbourhood.
"I was only a little lad. When I overheard Mum and Dad talk about people who'd been killed, that's when I felt frightened."
John: A Wartime Childhood in East Barnet, London
(Words and Photo: © London Intelligence)