The year is 1537. King Henry VIII wants to 'better increase the defence of our realm'.
For the 'maintenance of the science of artillery', the King grants a charter to the Guild of Artillery of Longbows, Crossbows and Handguns. Over centuries this fraternity evolves into the Honourable Artillery Company. British army's oldest regiment suffers some 2,500 casualties during the First and Second World Wars.
Scroll forward to June 12-13 2019.  The 'science of artillery' is set to give way to the business of global property development. The London Real Estate Forum 2019 will take place at the Honourable Artillery Company's headquarters in the City of London's financial district. This seventh annual jamboree for London's real estate industrial complex will attract dozens of corporate delegates from 'big gun' global property developers, including Argent, Berkeley, British Land, Crown Estate, Derwent, Grosvenor, Helical and Lendlease  – as well as corporate-type housing associations Peabody and L&Q.
Largest gathering
Developers will parade lavishly detailed models of their development and 'regeneration' schemes, hoping to attract private investment or secure further public money. Delegates will quaff champagne and nibbles at networking receptions. Some will pay over £1,195 for a two-day pass.
LREF boasts it is a worthy business event and 'the largest gathering of key decision makers in the London property world'. "LREF is a great conversation starter," say Toby Courtauld, chief executive of Great Portland Estates. "It's given people from across the business the chance to talk in a relaxed environment."
However, council estate resident campaigners trying to save their homes from demolition say LREF is an event where locally elected politicians willingly subvert local democracy  – and publicly owned land and assets – to the interests of corporate developer tyrannies. Hence, LREF vigorously promotes itself within the real estate industry yet discretely remains shy of wider media coverage.
Delegates at LREF
However, LREF receives powerful endorsements. Mayor of London Sadiq Khan, a Labour politician, supports LREF 2019 – as does the Financial Times. Boris Johnson (above), London's previous Conservative mayor (2008-16), launched the inaugural LREF in 2013, heralding London as a giant game of Monopoly for global property developers to satisfy their healthy thirst for vast profits.
London council leaders will join LREF 2019 delegates, including the leaders of two Labour-controlled councils, Camden's Georgia Gould, and LREF regular, Southwark's Peter John. Senior council officers will also attend from Barking & Dagenham, the City of London Corporation, Croydon, Ealing, Enfield, Lambeth, Lewisham, Newham and Waltham Forest.
Corporate real estate agents at LREF include Savills and Cluttons. New London Architecture, a brokerage for property market players and borough politicians seeking to entice developers, will once again curate the LREF 2019 programme under the direction of Peter Murray.
Cricket
Bizarrely, after six years, LREF organisers finally seem aware of the reality that millions of Londoners on average and low incomes face a critical shortage of genuinely affordable housing. Past LREF events ignored how London's overheating property market fuels this crisis.
However, LREF 2019's theme is bannered as 'People not Property'. LREF says the 'property industry will work together towards ending youth homelessness'. This work comes in the form of charity and takes the shape of a bat and ball.
Delegates are being invited to play in the 'inaugural LREF Cricket Cup', a charity cricket match on the HAC's immaculate five-acre Artillery Ground. Players pay £300 each to support LandAid, the property industry's charity that aims 'to provide accommodation and support for young homeless people'. Players get a complimentary LREF one-day pass worth £594.
Leading former England cricketers John Emburey and Gladstone Small are due to play. Teams will be captained by senior figures from Estates Gazette, a leading property industry magazine, and by David Taylor, editor of New London Quarterly, a New London Architecture organ. The four-hour limited overs match starts at 16.00 on the Artillery Ground on  Thursday 13 June.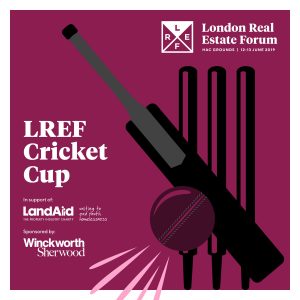 Gentrification
LREF organisers hope HAC's lavish HQ will prove more discrete than previous LREF gatherings held at Mayfair's Berkeley Square. Resident campaigners and housing activists have targeted protests at past swanky LREF gatherings.
Campaigners say since 2013 the LREF has helped developers and their development 'partners' – London's locally elected councils – to mushroom gentrification from central London areas, like Westminster and Kensington & Chelsea, to outlying working class areas, such as Woodberry Down, Elephant and Castle, Battersea, Earls Court, the Royal Docks, Tottenham and Wembley.
Ongoing gentrification fuels a housing boom for a global elite and a crisis of housing affordability for millions of Londoners on average and lower incomes. Protestors decry developer/council 'regeneration' as 'social cleansing' on grounds of class and race. More and more Londoners on average and lower incomes can no longer afford to live in neighbourhoods where their families have lived and worked for generations.
LREF with MIPIM
Campaigners bracket LREF with MIPIM, the annual international property jamboree at Cannes on the French Riviera that showcases publicly owned land and assets to voracious corporate real estate players. They say both LREF and MIPIM are undemocratic lobbies where developers, housing associations and council leaders consolidate plans to destroy thousands of homes on dozens of London council estates and seize publicly owned land at massively discounted prices.
Campaigners say new homes built by developers' 'regeneration' schemes – paraded at LREF – tend to be overwhelmingly luxury apartments and penthouses. Developers say they must make at least 20% profits from their schemes. Councils as planning authorities oblige developers to build low percentages of 'affordable' homes but these homes are overwhelmingly unaffordable to even average income let alone low-income London households. The result is a net loss of council homes through estate demolition and an intensified chronic shortage of genuinely affordable homes for Londoners.
'Better city'
Possible protests aside, LREF organisers hope their 2019 event will surpass last year's 67 networking sessions, saying 'we were delighted to welcome delegates from 168 development companies, 111 investment companies and 28 London boroughs. In addition we hosted 150 school children, who were inspired by industry leaders about how they can follow a career path that will let them help shape a better city.'
For details of the LREF 2019 sessions and speakers, visit https://www.lref.co.uk/schedule
The London Real Estate Forum 2019 opens on Wednesday 12 June at 08:00 with a 'Workplace Leaders Breakfast' followed by a 'Londons Boroughs Breakfast' on Thursday 13 June.
LREF 2019 will take place at the HAC Grounds on City Road, London EC1Y 2BQ.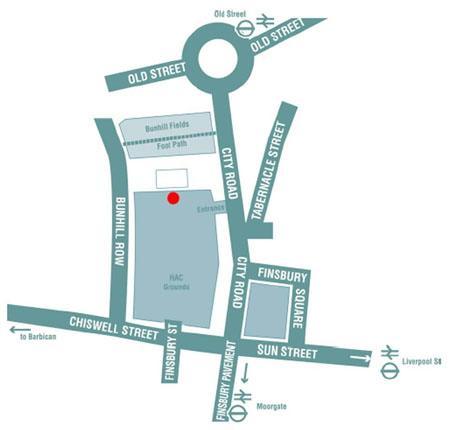 © Paul Coleman, London Intelligence ® 2019