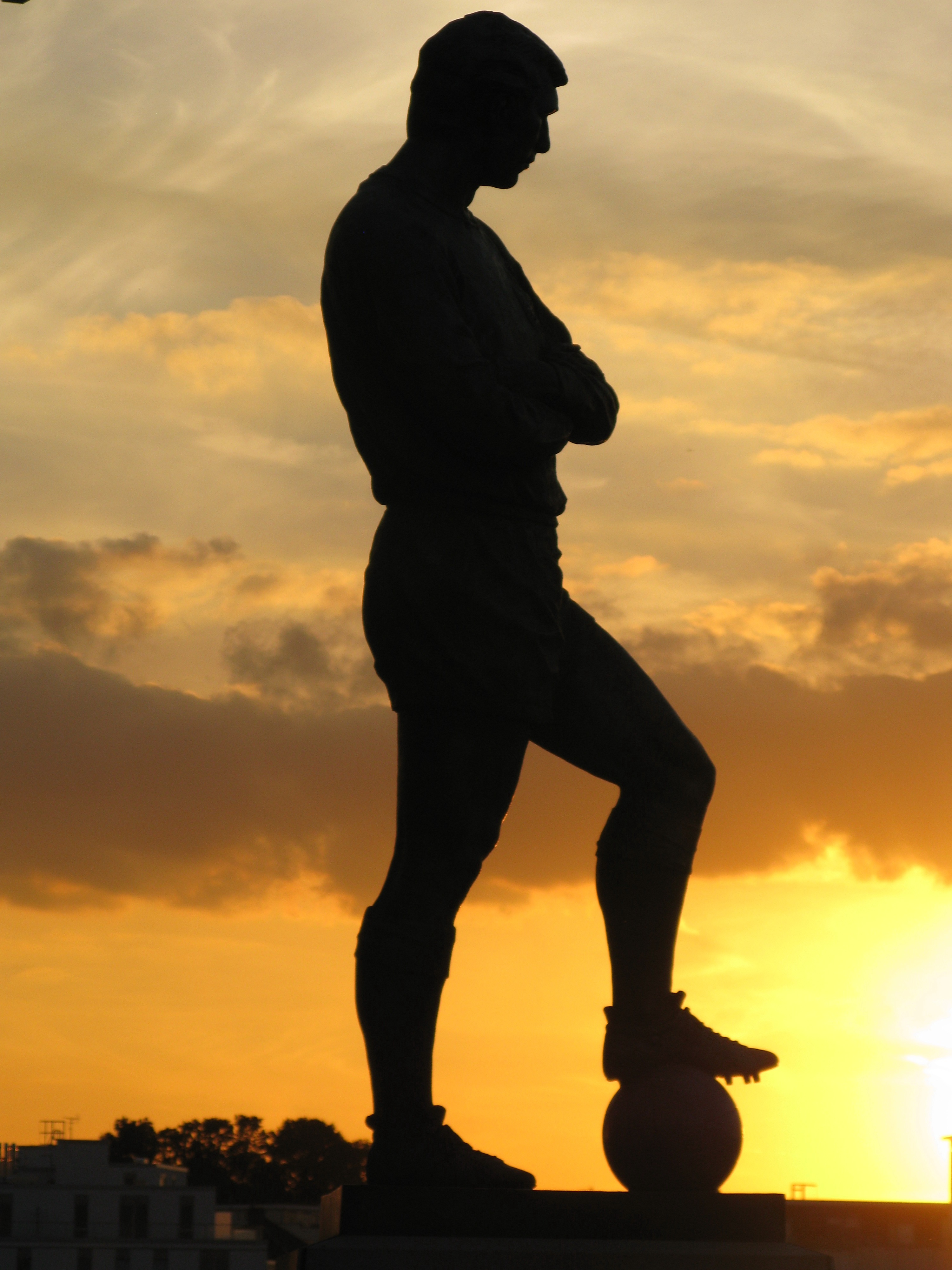 Bobby Moore, a cultured defender, inspirationally captained an England team that won the World Cup at Wembley Stadium in 1966.
His achievements on the field of play matched his quietly fought battle off-the-field against cancer, a struggle he waged in the year or so leading up to the World Cup tournament.
After becoming the only England captain – so far – to lift the World Cup, Moore proceeded to play 108 games for England and over 500 matches for his east London club, West Ham United.
Towards the end of his football career, Moore also played for west London club, Fulham.
Fellow world class footballers, such as Pele of Brazil and West Germany's Franz Beckenbauer, regarded Moore as one of their finest, most intelligent opponents and as a true friend.
Sadly, cancer returned in Moore's later life. Moore passed away in February 1993. He was just 51. Family, friends and the sporting world paid tributes to Moore at a Westminster Abbey memorial service in June 1993.
A statue of Bobby Moore at the front of Wembley Stadium (above) is now regarded as a shrine to Moore's sportsmanlike character as well as to his achievements as one of the world's greatest ever footballers.
All Rights Reserved © London Intelligence