Manchester-born film-maker Mike Leigh, now an adopted Londoner, says of Euston Station and its forest of black glass office towers: "It (Euston Station) gives the impression of having been scribbled on the back of soiled paper bag by a thuggish android raging against humanity with a vampyric hatred of sunlight."
Few Londoners might wax lyrically as far Leigh but many would agree Euston's 1960s-built mainline railway station and environs need refurbishment, writes Paul Coleman. Vast numbers of Londoners in and around Euston also need genuinely affordable homes to be delivered at any new Euston redevelopment. But hopes of such homes being delivered have begun to recede since the government handed Euston's transformation to Lendlease, a global developer, headquartered in Australia.
Lendlease's track record in London – one of the developer's so-called 'gateway cities' – shows it has failed to secure a public consensus for its other controversial development schemes in north, east and south London. Two of Lendlease's schemes – at the Heygate Estate in south London and at the International Quarter, formerly the 2012 London Olympic Games athletes village at Stratford – have progressed despite often fierce local opposition from people suffering chronic housing stress and shortages. People have protested against the net loss of council homes incurred by these schemes and at the lack of genuinely affordable replacement homes provided for displaced working class residents.
In north London, a New Labour-led Haringey Council planned to transfer council estates and public land to the Haringey Development Vehicle (HDV), a planned 50-50 partnership between Haringey and Lendlease. But a local residents' campaign paralysed the HDV in the community, council chamber and in the courts. Campaigners characterise the HDV as a 'trojan horse' in which Lendlease will corporately capture publicly owned land, displace local people and businesses, and destroy communities in order to build luxury homes for profit.
People in north Tottenham also continue to oppose another Lendlease-Haringey Council scheme, the demolition of the Love Lane council estate and Peacock Industrial Estate – and their replacement with luxury apartments as the displacement of council tenants, Right to Buy leaseholders and businesses continues apace.
Camden
Such screaming concerns seem to have fallen on deaf ears in Westminster and Whitehall. In Sydney – on Friday morning 23 February – global developer Lendlease gloats it has been chosen by the UK government, the High Speed 2 company and Network Rail as preferred bidder for a major 'mixed use' redevelopment above and around the planned new £1.65 billion Euston station.
Lendlease's selection for Euston Station raises critical questions. The Australian-based developer says its proposed masterplan will 'deliver a significant number of new homes' but many local people in the Euston, Somers Town, King's Cross and wider Camden area will be asking how many of these mooted 1,700 new homes, if any, will be genuinely affordable for local people.
Subject to finalised contracts, Australian-based Lendlease says it will work with the London Borough of Camden – currently Labour-controlled – and the Greater London Authority to develop a masterplan for the 54-hectare site above and around the new station. Lendlease chief executive Dan Labbad says: "We'll work closely with project partners to provide benefits to local people and deliver new homes."
Destruction
Euston Station's tracks and platforms are being readied to become the southern terminus of the controversial High Speed 2, an £87bn railway that politicians believe will boost economic growth in London along with Birmingham, Leeds and Manchester. Many residents and businesses along the HS2 route, including in Camden, the London borough that hosts Euston, oppose HS2 for its destruction of their homes and livelihoods. For instance, Euston's new platform array obliterates the homes and businesses of local people on Drummond Street, many of them small food shops and popular cafes established over decades by London's Bangladeshi community. HS2 will also demolish 168 council homes in three blocks on the Camden Council-owned Regents Park Estate (map below) – a facet fuelling strong opposition from local residents and community groups.
The local newspaper, the Camden New Journal, reports on homeowners forced to leave their homes before they have yet received compensation. Ijaz Chishty lost his family business and freehold home, the Cottage Hotel, to a HS2 compulsory purchase before receiving compensation. "We have been three generations of my family here," Chishty tells the CNJ's Tom Foot. "My children grew up here, went to school here, they played football in the park there. My father ran the business before me."
The Bree Louise pub, an award-winning local landmark, was due to close at the end of January, again without compensation yet paid. Landlords Craig Douglas and wife Karen named the popular pub after their daughter Bree Louise, who died aged just 12 weeks. They had run the pub for almost 15 years.
HS2 hits other businesses. An Addison Lee car park near Granby Terrace is to be a H2 construction compound.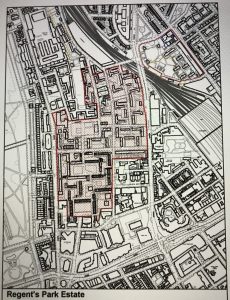 Lendlease
It's easy to see why the government and HS2, shaken by the corporate collapse of construction firm Carillion, have chosen Lendlease to develop over and around Euston. In February, the developer reports $425 million after tax profits for the half year to the end of December 2017. Headquarted in Sydney, and listed on the Australian Securities Exchange, Lendlease employs over 12,000 people globally.
Lendlease is also set to partner the Canada Pension Plan Investment Board in a £1.5bn deal to invest in the UK's burgeoning build-to-rent private rental sector. An initial investment of £450m will develop build-t0-rent units in Lendlease's controversial £2.3bn Elephant Park development that destroyed the Heygate Estate and its community and corporately captured publicly owned land at a discounted rate.
Hence, it's also easy to see why the choice of Lendlease – if contractually confirmed – will likely stoke opposition, especially in the light of Lendlease's involvement in the scandalous net loss of 1,212 council homes at the Heygate Estate in south London, a scheme endorsed by a New Labour leadership cabal at Southwark Council – and by Lendlease's political and legal failure to push through the Haringey Development Vehicle (HDV), a 50-50 public land privatisation deal with the New Labour-led Haringey Council in north London.
Heygate
Lendlease's luxury apartment Elephant Park and Trafalgar Place scheme obliterated the Heygate community. Much of Lendlease's new development is marketed to investment buyers in the Far East. It has resulted in a highly criticised lack of genuinely affordable homes provided for an established local community – many of whom were displaced to other parts of London and south-east England. Lendlease's way of doing redevelopment and 'regeneration' seems to come with a politically expensive price tag. Local council election results in May 2018 may well reflect an element of anti-Lendlease fallout.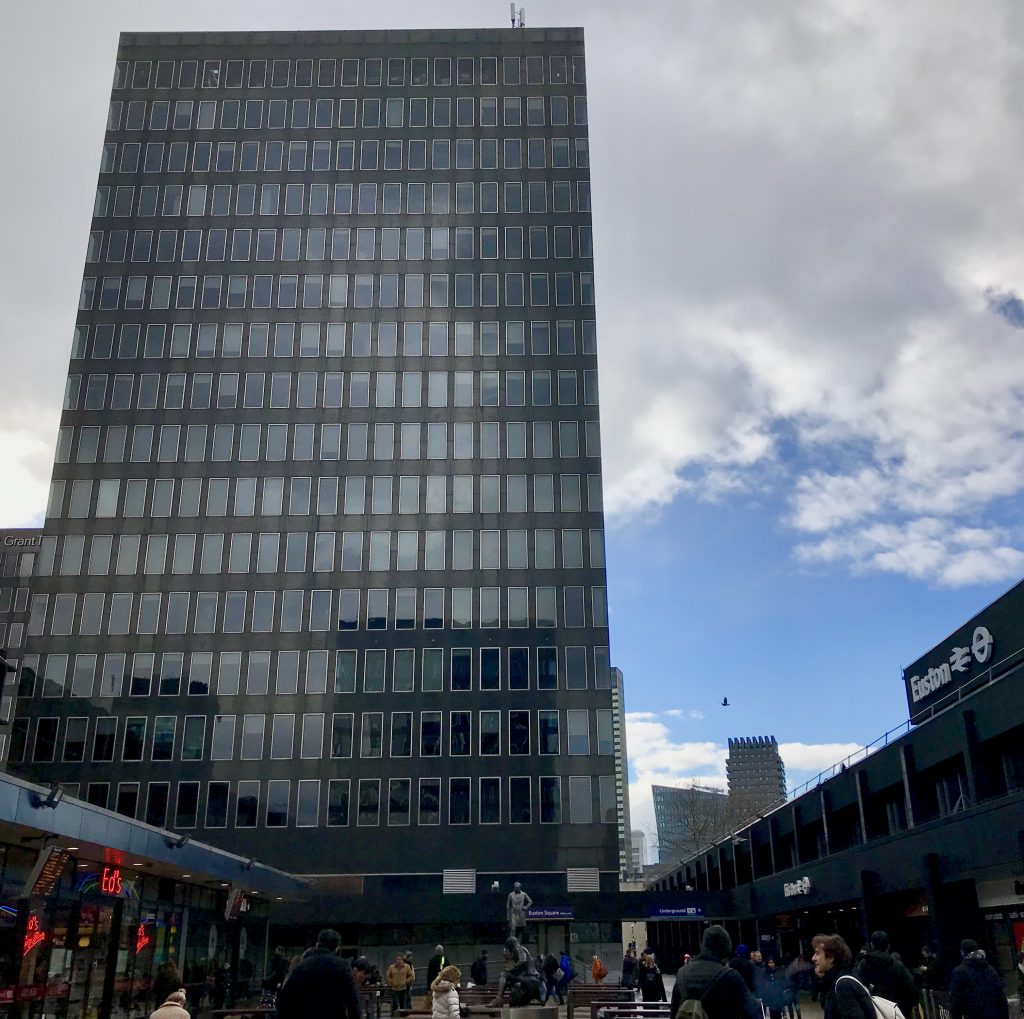 The government's decision thus gives Labour Mayor of London Sadiq Khan and Labour-led Camden Council a potential headache. Lendlease's proposed development plan for Euston is likely to face greater critical scrutiny from local people. Nevertheless, Jules Pipe, Khan's deputy mayor for planning and regeneration, says: "We look forward to working with Lendlease to make it (Euston) a real public space which benefits local people and unlocks some much-needed housing."
Lendlease, though, remain triumphant and confident the HS2 Euston terminus will help the global developer make profits for its investors and shareholders just like its Heygate-to-Elephant Park in Southwark and its Love Lane-to-High Road West project in Tottenham.
"Today's announcement is consistent with our strategy to grow our development pipeline in gateway cities and increasingly relocate capital to our international operations," says Labbad.
Lendlease beat off Westfield Europe, Argent-led Euston Regeneration Partnership, Canary Wharf Group and Landsec. HS2 chief executive says Lendlease's "experience of delivering some of the world's most challenging transport and development projects will be vital".
HS2 secured parliamentary approval in February 2017. The £21bn first phase intends to link London with Birmingham and West Coast Mainline. An intermediate station is planned at Old Oak Common in west London, where HS2 passengers can interchange with Transport for London's Elizabeth Line (Crossrail).
HS2 promises to cut the journey time between London and Birmingham to 49 minutes from a current one hour and 24 minutes. The first HS2 trains could start running by 2026.
The original Euston Station with its classical Doric Arch stood from 1836 until the 1960s. Discarded chunks of the famous arch were fished out of the River Lea in 2009.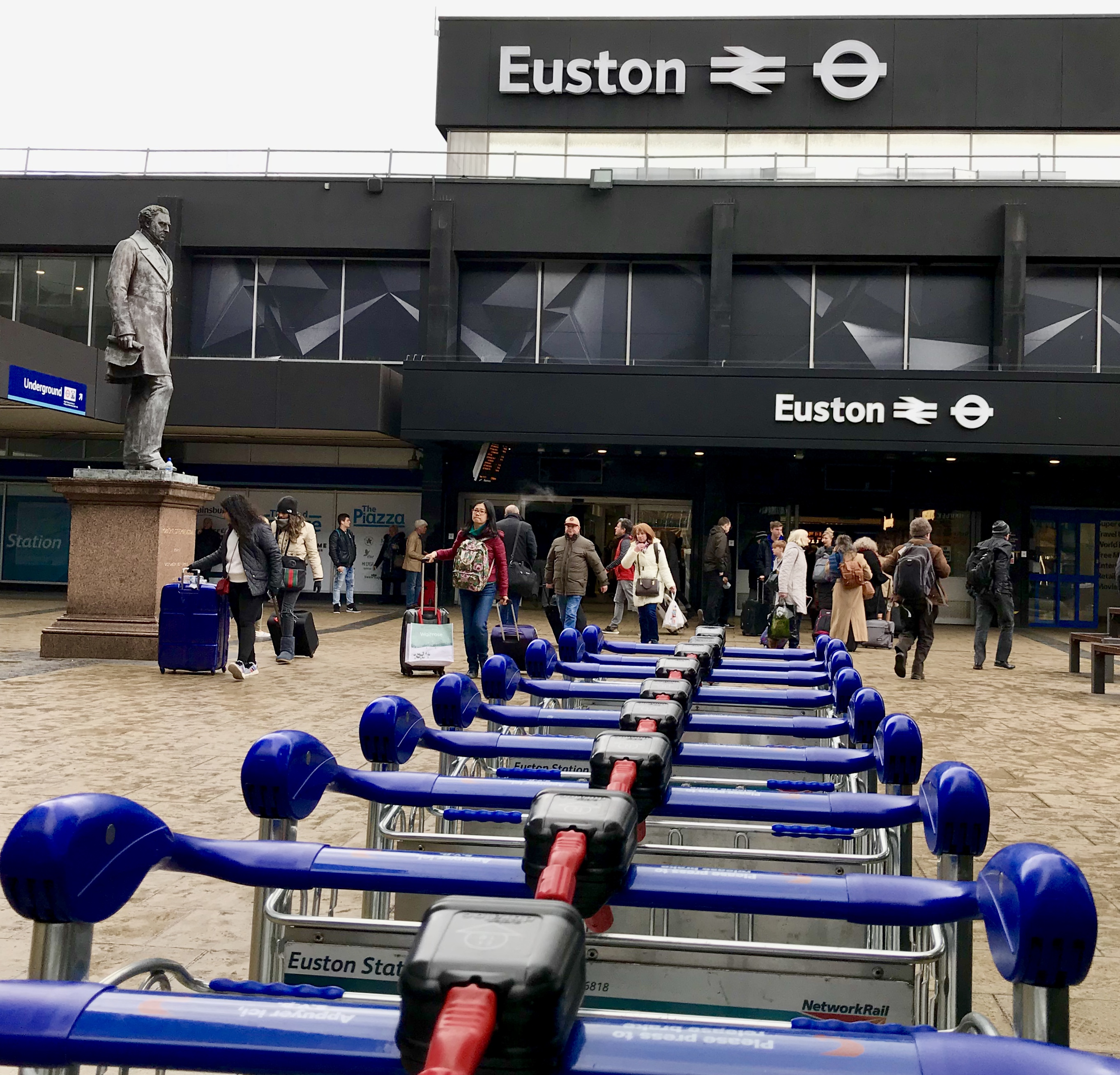 © London Intelligence. All Rights Reserved.