*
Lazy

 

Sunday
'Lazy Sunday afternoon
I've got no mind to worry…
Close my eyes and drift away'

*
Song: 'Lazy Sunday'
Performers: Small Faces
Songwriters: Steve Marriott/Ronnie Lane
Lyrics: © Intermediate EMI
*
Recorded at Olympic Studios in Barnes in 1968, Forest Gate-born Steve Marriott, and Ronnie Lane, born in Plaistow, wrote the psychedelic pop/music hall 'Lazy Sunday' about feuds with neighbours.
The Small Faces filmed a 'Lazy Sunday' promo at the home of drummer Kenney Jones' parents on Havering Street in Stepney, east London.
A commemorative plaque on Carnaby Street (below) honours the Small Faces and manager Don Arden.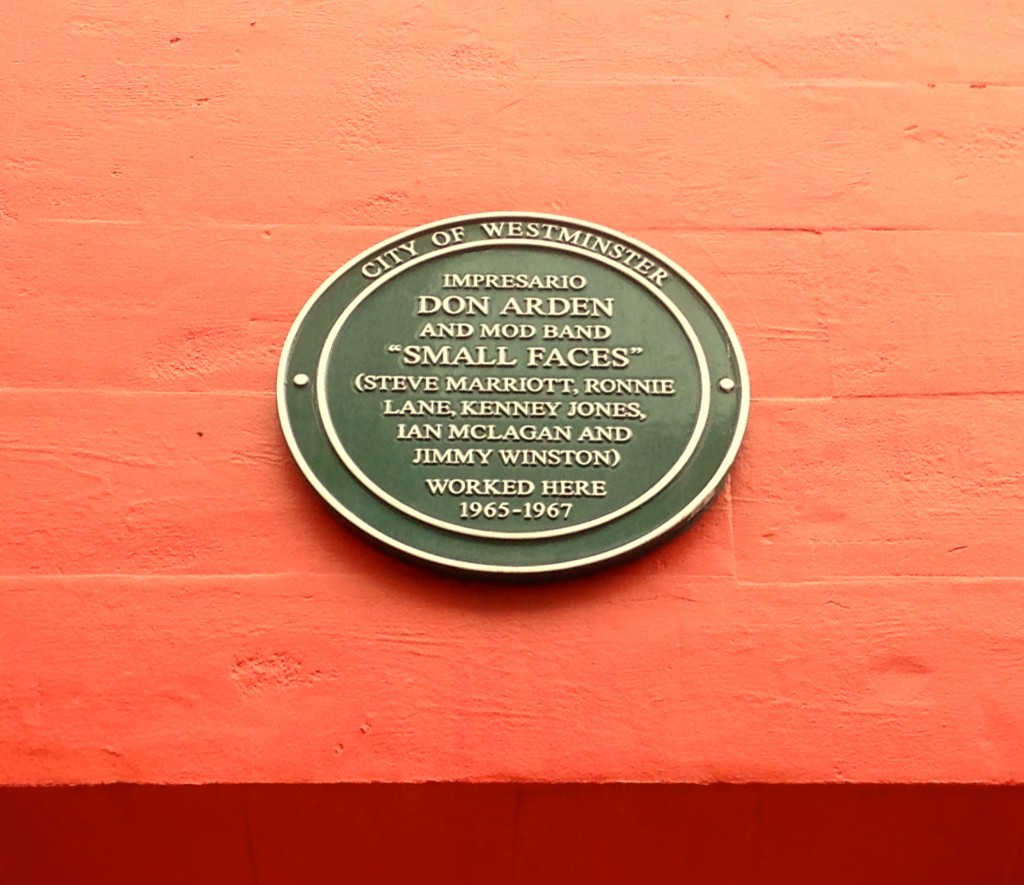 © Song City, London Intelligence, 2016
**