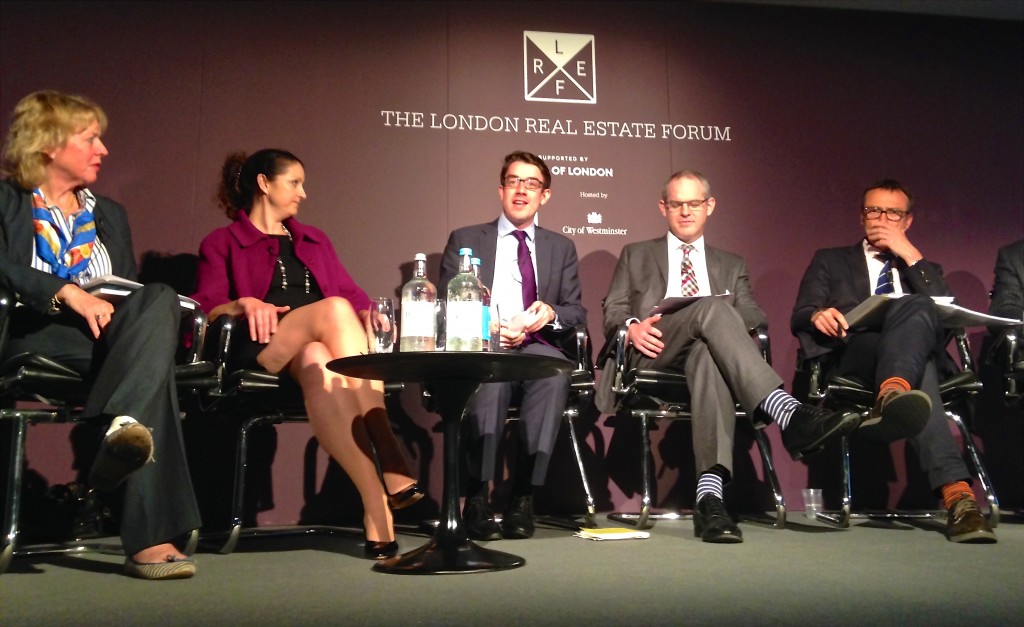 Alan Strickland is a Labour councillor first elected in 2010 to represent the Noel Park ward in the north London borough of Haringey.
Councillor Strickland holds an important post as Cabinet Member for Housing and Regeneration.
Strickland speaks at the Opportunity London session at the London Real Estate Forum 2015, held in Berkeley Square (10-11 June). His presence at the annual LREF attracts a group of protesters from Haringey Defend Council Housing. His LREF brochure biography states: 'Alan has spearheaded the councils (sic) Tottenham regeneration programme and chaired the Tottenham Taskforce'.
Before Strickand speaks, London & Partners Katie Kopec, who advises corporate landowners, developers and public authorities about how to use, dispose and acquire land, says: "The more peripheral areas of London are much more affordable and we're seeing more investors responding to the Mayor's policy to provide mid-market housing."
Peter Murray of New London Architecture chairs the session attended by LREF delegates who include international property investors, developers and architects Murray introduces Strickland: "Councillor Strickland brought his own welcoming committee."
"Yes, you saw my friends on the way in this morning," says Strickland.
*
Fantastic
"I want to talk about two main areas of opportunity," says Councillor Strickland.
The first is we have some incredibly exciting opportunities for regeneration in Tottenham. We were very pleased not only to get one of the Mayor's Housing Zones but the biggest allocation of any borough for our Housing Zone in Tottenham Hale. That's an area that we really want to completely reshape.
Tottenham Hale is one of those areas that has suffered from the tyranny of transport planning in the past. There is so much transport that it unmade the place – the road, railways, canals, the place and the people got lost in the middle of all of that infrastructure. We're turning that round in Tottenham Hale, unlocking those assets in terms of fantastic connectivity. We've fought successfully with other London boroughs to have an upgrade to the West Anglia Main Line to have more stopping services and a faster Stansted Express service.
Tottenham Hale will also be a Crossrail 2 station so the connectivity will be quite fantastic.
But another fantastic asset is that Tottenham Hale sits right at the cusp of the Lee Valley Regional Park – the largest open green space in London. If you've been to Tottenham Hale station, you wouldn't know there's this absolutely fantastic green space with a lot leisure activity there just behind you.
So at the heart of what we want to do in our Housing Zone is to really to start connect up the different bits of Tottenham.
There'll be the Green Link and a Green Boulevard running directly from Tottenham High Road, linking up those residential communities, going over a set of new bridges – which we're very grateful the Mayor of London is paying for – going directly into the Lee Valley Park. It'll be a real game changer. And by remaking that place, we're confident we can deliver 5,000 new homes and 10,000 new jobs."
*
Estates
"But there'll also be a mix of new homes. Because I think it's really important we move into a more modern way of delivering new housing. It's really clear we must have affordable housing. But there's also huge demand for purpose-built American-style private-rented, or shared ownership, those middle market products that we're struggling to provide but which there is massive demand for.
We're really clear we want to build strong successful mixed communities there.
We're also looking at some of our big council estates in Tottenham. We're are working very carefully with residents to look at the future of those estates. And again significant opportunities there. But we want to be quite clear as a council we see those as opportunities to do things differently. To do regeneration in more of a bottom-up way, that involves people, that delivers significant social outcomes and a clear social dividend.
Last night, I was at a RIBA meeting with young architects that we've engaged from Plymouth University. We gave to all those Masters students a list of our regeneration challenges – and asked 'How would you design affordable housing that works in perpetuity? How would design slightly more messy, creative space for housing, employment and commercial uses?' There were some absolutely fabulous ideas coming out.
We're a borough open to new ideas and approaches. Open to testing and experimenting with regeneration. If that sounds good to you and you feel you have good ideas that can deliver significant commercial and social value, it would be fantastic to talk to you."
*
Block by the bins
In the Q&A that follows, an LREF delegate asks if good design is being lost as regeneration focuses on the quantity rather than the quality of new homes.
Councillor Strickland replies: "I think councils should be tougher on design and be clear about what they want and expect.
That's easy to say but in the context of a local authority losing a lot of staff, people are under time pressure to do things, I think there's a need for a much stronger cross-pollination of ideas across the sectors.
Which is why I mention we've worked with Plymouth University for the past couple of years. Half of their Masters students based their projects in Tottenham. They worked with our planning staff to set out what they would do about our regeneration challenges. Some of their ideas are fantastic – and we'll be looking to implement. So, I think councils need to be open to ideas, and to architects and architecture students.
There is also a role for authorities to really champion the value of good quality design for everybody. And what I mean, a fight that I've had with developers on various occasions, 'the design of the main blocks is great, thank you, but tell me about this block you've put around the back by the bins, which I assume is the affordable housing.
We're really clear that everybody actually deserves good quality design. The quality must be consistent regardless the tenure you might be enjoying in that development. You benefit from that top-notch design.
Finally, the other thing councils need to be better at doing – and I think we're now really good at this in Haringey – we get all the relevant Cabinet members and officers in a room very early on – sometimes when a developer only has a sketch – and if we have concerns about a design, we try and outline those as early as possible. Because we don't want a developer coming to a planning committee and a senior councillor saying 'oh, I don't like this.
"So I say, push on design, but let's give developers some certainty," says Councillor Strickland.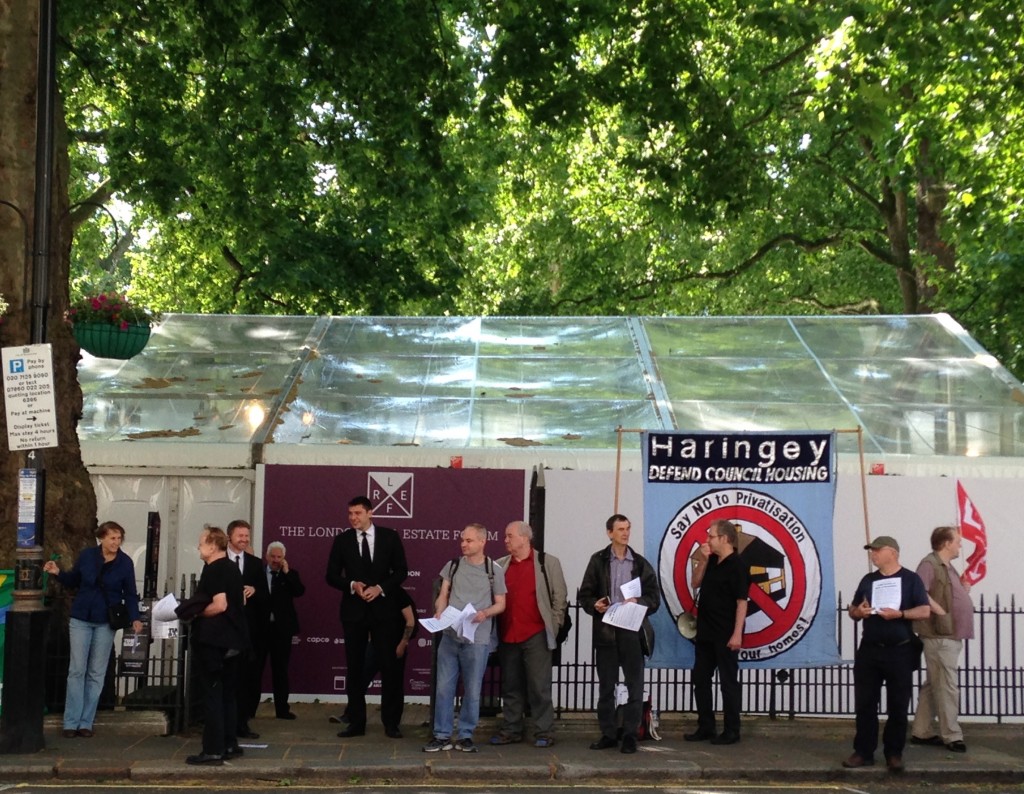 © Paul Coleman, London Intelligence 2015